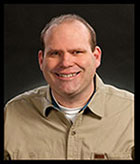 IF THE SIGNS ARE THERE, ACTION NOW MAY SAVE SERIOUS INJURY
We all know about the harmful effects of stress on our bodies. It can lead to high blood pressure, heart attacks and ulcers. But did you know that your lawn suffers from stress too? The causes are different, but the effects can be serious. And summer is a high-risk time for your lawn. TURF STRESS TEST—IS YOUR LAWN SHOWING SIGNS?
• Wilting or drooping of the grass.
• Brown or dark purple areas in the turf.
• Weeds gaining a foothold.
• Disease or insect damage.
If your lawn is showing the symptoms of being "stressed out," it's high time to take action. Left go, summer stress can lead to serious and permanent turf damage.
STRESS BUSTERS
Here are the ways we can help your lawn with the stress of summer:
• Proper mowing: Keep mowing at the highest height to retain more water in the soil.
• Deep watering: This will stimulate deeper root growth. If your footprints remain in the lawn, it's time to water it.
• Proper nutrition: Summer fertilization will slowly release the right nutrients needed for good, even growth.
• Weed control: Applying it only when and where it's needed during the hot months reduces lawn stress.
Call if you have any questions. We want this summer stress-free, for both you and your lawn.