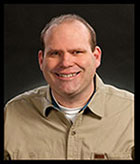 GIVE YOUR SUMMER-WORN LAWN NEW LIFE WITH RENOVATION
For lawns in trouble from drought, insects, weeds, or other lawn care nightmares, now is the time to give them the help they need.
Fall is the best season for lawn renovation because weather conditions are favorable and weed competition is less of a problem than in spring. Fall renovation also allows the lawn time to get better established during the fall and winter months before next summer's heat arrives.
WHO NEEDS RENOVATION?
If your lawn has any of the following conditions, renovation will give it a new lease on life. If a large part of the lawn appears dead or very thin; if the lawn is soft and spongy when walking across it; if it responds poorly to regular watering and fertilizer applications; or if broad-leaved weeds (like dandelion, plantain and knotweed), or grassy weeds (like crabgrass) have choked out a lot of your good grass.
Sound familiar? If so, it's time to plan a lawn revival. Give us a call and we'll be happy to help you decide which system will work best for you.
Preparation…meaning the removal of weeds and unwanted grasses is done first using either a regular post-emergent herbicide or, for grasses, a complete-kill application. Either of these applications should be planned prior to the date set for seeding.
Seeding…there are several ways to seed. For the very best results on lawns that are very thin or are being totally renovated, slice-seeding (or slit seeding) is a good choice because it actually opens the thatch and soil and places the seed into furrows. This means better seed-to-soil contact which results in higher germination.
Care after seeding…With warm fall days the soil is warm and ready to grow your seed. All that's needed is plenty of water. It is important to keep the seedbed moist once it is rained on or watered. Water lightly at least once per day until the new seedlings are ready to mow.