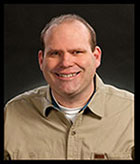 A VALUABLE ADDITION TO ANY LANDSCAPE
The aesthetic benefits that mulch brings to your landscape are obvious. But have you ever wondered what purposes it serves beyond beautification? In addition to improving the looks of your property, mulching is one of the best ways to protect and improve the health of your landscape plants.
APPLIED PROPERLY, MULCH BENEFITS BOTH PLANTS AND SOIL IN THE FOLLOWING WAYS:
• It helps to retain soil moisture
• It reduces weed growth
• It maintains a more even soil temperature throughout the year
• It helps to prevent soil erosion
• It prevents crusting of soil surfaces to improve water absorption
• It protects tree and shrub trunks from lawn equipment damage
• It encourages the expansion of root systems
That's a lot of benefits! But to make sure mulch is able to do its job, it's important to apply it correctly. Mulch should be applied to new plants as soon as they're installed. For established plantings, spring is the best time for application. Care should be taken not to pile mulch up against trunks and stems, and it should be applied at least 6″ to 12″ beyond the drip line of the tree or shrub. The finished mulch bed should be no more than 4″ deep.
For a great-looking landscape and healthier, more beautiful trees and shrubs, mulch is marvelous!