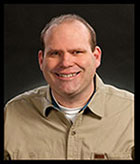 POOR PLACEMENT OR MAINTENANCE MAY LEAD TO NEED FOR PREMATURE LANDSCAPE REMOVAL
Fall is a great time to add trees and shrubs to your landscape because the plants have time to get settled in before the more stressful winter conditions begin. Also, the ground is usually drier in the fall than in spring, which makes planting easier.
But when deciding what to plant in that special spot, be sure to allow space for natural plant growth. Many plants that look just "perfect" when installed as young nursery stock will require severe pruning or removal when they approach mature sizes if they have not been matched properly with the site. To avoid this error, always check how large a plant will become before selection.
Your landscape is a long-term investment which can add beauty, value and enjoyment to your property. Getting professional advice about plant size and placement will help your landscape provide all the benefits possible.