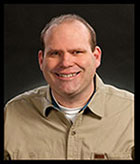 Almost every lawn and landscape gets a little out of shape during the off season. But with spring coming on strong, a little "warm-up" conditioning is probably all that's needed to give you and your property a great jump on the season. Before long it's going to be time to fire up the grill for that first great-tasting cook-out. And now's the time to grab an hour here and there to get the yard and patio ready.
TAKING A WALK TO TAKE STOCK…
A sunny Saturday afternoon is a great time to check out your lawn and garden situation and begin planning spring projects. Try carrying a small notebook with you as you tour your property. Now's the time for making a list of the things you want to do yourself, things you want to have done, and any questions that come to mind.
EARLY PLANNING NEEDED FOR LANDSCAPE PROJECTS
It's a good idea to start early with any spring projects, but this is especially true for landscape installations or renovations. These take time to plan and construct, and spring production schedules fill up in a hurry.
PROFESSIONAL HELP IN SPRING CAN BE A GREAT VALUE
Spring is a busy time in any landscape. There are a lot of things to be done in a fairly short period of time. Please feel free to call on us with any questions or projects. You may be pleasantly surprised at how economically some of your spring projects can be completed.