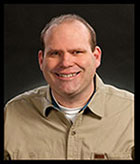 LET THERE BE LIGHT
Like moths to a candle, we are drawn to a home exterior that is well-lighted at night. Aesthetics is definitely one reason to add landscape lighting to your property.
Effective lighting is inviting and can add beauty and drama to any landscape. But there are other important reasons to add outdoor lighting to your landscape, including safety and security.
SECURITY
Outdoor lighting doesn't have to resemble a prison yard to achieve the feeling of security. Highlighting elements of the property or home and eliminating dark areas provide the desired effect.
SAFETY
Steps and water features can be tricky to navigate at night, so creating a safe walking area with outdoor lighting is important.
As professional landscapers know, it's important to choose the right type of lighting fixtures for your particular applications. For example, keep in mind that outdoor lights are constantly exposed to the elements. Additionally, path lights would not be appropriate fixtures for spotlighting or for pond lighting, nor would spotlights work well for lighting your walkways.
Finally, when looking for landscape lighting ideas, don't focus on the source of the light, but rather on what it's illuminating. It's better if you hide the source of the lighting and don't make it a feature in itself. Use it to make the outdoor environment more inviting. Also, create some dramatic effects by spreading the light around and illuminating feature points within the landscape area. Following these simple guidelines will help you get the most out of your lighting investment.