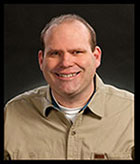 There are many details to consider in keeping your lawn and landscape in top condition. For example, most properties have a wide variety of trees, shrubs and lawn areas, along with flower and mulch beds in all sizes, shapes and kinds.
Including all of these areas in a master maintenance plan can help to make sense of it all, and will lead to a better-organized program. Plus, this usually means fewer problems and less money spent in the long run! The key is to plan for the right maintenance services at the right times.
Below, you'll find a basic timeline of ideas for optimal lawn and landscape care. If you have any questions, or if you'd like help putting your maintenance plan together, just give us a call. We're here to help!
DECEMBER – MARCH
•Address drainage issues
•Early fertilization and moss control
•Pre-emergent weed control
•Winter pruning
MARCH – JUNE
•Regular weekly mowing begins
•Early summer fertilization with broad leaf weed control
•Light trimming and pruning as needed
• Sprinkler system turn on and adjustment
JUNE – SEPTEMBER
• Pruning of formal hedges
•Spot control of weeds in flower beds
• Sprinkler maintenance
• Maintain retention ponds and drainage areas
SEPTEMBER – DECEMBER
• Aeration and overseeding
• Cut back perennials after first few frosts
• Winterize sprinkler system
• Leaves, leaves, leaves