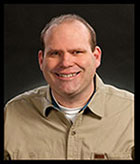 Weed-free turf adds beauty and "curb appeal" to any landscape, increasing overall property value. To keep weeds under control, an integrated program of identification, cultural practices and chemical treatments is highly recommended.
WEED IDENTIFICATION IS FIRST
Most weeds are either annuals, like crabgrass (living just one season) or perennials, like dandelions (living from year to year). Weeds must be further identified as either grassy or broadleaf. Proper identification is important in avoiding treatment mistakes that can lead to poor, and costly, results.
GOOD CULTURAL PRACTICES ARE KEY TO LASTING CONTROL
To make your weed control program a long-term success, it's important to employ proven cultural practices that discourage weeds:
1. Mowing the lawn at higher settings helps. The taller the grass, the more the soil surface is shaded and cool. This means fewer weed seeds get enough warmth and sun to sprout and grow.
2. Keeping the lawn properly watered helps reduce turf thinning. A thin and drought-stressed lawn provides a perfect opening for weed growth.
Both of the above items help by maintaining good turf health and density, leaving less room for competing weeds to get started. If you have hard, compacted soil left by continued foot traffic and tires, many weeds can thrive in these areas. Rerouting traffic and reworking the affected areas is the best cure for this.
CHEMICALS PROVIDE ECONOMICAL CONTROL
When weeds do break in, herbicides work fast and can be applied quickly (which saves on labor). Pre-emergent herbicides prevent germination of weeds like crabgrass, and post-emergent herbicides kill established and actively growing weeds. Usually, a combination of pre- and post-emergent herbicides is needed in a balanced program to achieve the best control.
Ongoing professional maintenance provides maximum control of weeds, which is an important step in making sure that you're always getting the most from your landscape investments. For additional information, give us a call anytime.