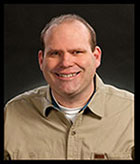 All lawns need some repair from time to time to ensure continued, healthy growth. And the first step in creating a lawn repair plan is to survey your turf. We'll definitely want to take action if we notice any of the following problems:
• Thin turf or bare areas left behind as a result of drought or disease
• Too many different types of grass or excessive weeds in your lawn
• Visible bare areas in your lawn where heavy thatch is interfering with turf growth
WHAT STEPS CAN WE TAKE?
Lawn repair takes many forms. Depending on the condition of your turfgrass, we may recommend one of the following:
Core aeration: Core aeration, or removing plugs of soil from your lawn, will hasten thatch decay, encourage roots to grow thicker and deeper, and create more room for air, water and fertilizer to penetrate the soil.
Core aeration with overseeding: Combining core aeration with overseeding can thicken up a thin lawn, or add a more hardy, drought-resistant variety of grass to your property.
Sod removal and replacement: If your lawn has extremely heavy thatch, all existing turf may need to be removed, followed by reseeding or resodding.
Remember, the condition of your lawn directly affects your property's curb appeal. Keeping your lawn thick, green and healthy will enhance the beauty and overall value of your property. With regular inspections and maintenance, we can help your turf look its very best.