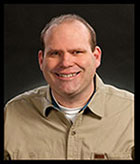 Rain is a welcome drink for your lawn and garden, but it is possible to have too much of a good thing. Lawns that do not drain properly run the risk of collecting water – water that can be damaging on several fronts.
Pooling water in your lawn itself turns a carpet of grass into a muddy mess. In plant beds, too much water can flood root systems, causing disease that can be harmful or deadly to valuable landscaping. Standing water is also a breeding ground for mosquitoes and other nasty pests.
There are a few ways to improve your lawn's drainage, and the right solution depends on the severity of the problem. Removing large amounts of standing water will most often require an installed drainage system of some sort. The most common of these include buried pipe or a gravel-filled ditch that carry water downhill off of your property.
If you can avoid the involved process of excavation, construction, and rebuilding your yard, it is possible to make damp areas a featured part of your landscape. Plants such as elephant ears, bamboo, and some varieties of irises thrive in wet areas. If a turf area has chronic drainage problems, it is possible to replace the turf with a 'water garden' full of thirsty plants, rocks and gravel. This attractive feature adds beauty while addressing drainage issues. Regardless of the size of your lawn or the scope of the issue, several solutions exist that will prevent your lawn from sinking down the drain.