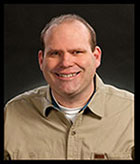 MORE THAN MEETS THE EYE
A fresh layer of mulch applied to a property's plant beds is one of the best ways to spruce up springtime landscaping. Rich, dark mulch gives beds a sharp, uniform look. It also provides a great contrast to bright spring blooms that make flowers 'pop' with color.
Beyond appearance, there are many advantages to adding mulch that every landscape can benefit from. Covering bare soil keeps unsightly weeds from popping up and robbing established plants of their nutrients. Mulch also insulates the soil from harsh summer heat, creating a buffer that shields turf from the sun while helping the soil retain needed moisture. In fact, mulch has the ability to increase soil moisture retention by 21% while reducing soil temps by 10 degrees.
When caring for your landscaping, it is important to take advantage of every available opportunity to maximize plant health. In addition to making your property look great, mulch increases the longevity and well-being of landscaping.