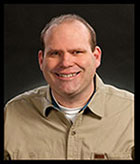 The leaves will be changing soon, and fall cleanups will effectively signal the end to another season. Before you and your team call it quits for the year, consider that fall is an ideal time for new landscape additions.
Once milder temperatures set in, trees, shrubs, and turf will no longer face the stress of brutal summer heat. This shift in weather allows plants to reinforce their root systems. It also makes fall the friendliest time for new plantings. Freshly planted trees and shrubs have the fall to get established, making their springtime emergence hearty and healthy.
Mature landscaping can be a property's most prominent feature. As with any investment, you want to give landscape additions the best possible chance to reach full maturity. By planting new landscaping in the fall, you are setting the stage for long-term health and longevity.