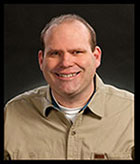 Like a fresh coat of paint that fades over time, a property's spring makeover loses its luster by mid-summer. Mulch is bleached by the sun or spread thin by rain. Turfgrass may be encroaching on plant beds. The clean, deep edges from earlier in the year are now a bit dull and have likely accumulated debris. Summer is a great time to give plant beds a mid-season facelift so that they look great through the fall.
Tidying up beds with a fresh layer of mulch is an easy way to make beds look great while keeping weeds at bay. Some early-blooming flowers may now be fading and in need of a trim. A fresh edge helps re-establish the boundary between plant beds and turf areas which may have been muddled by spring growth. Added definition from new edges and mulch helps maintain a property's clean look and improves weed control and water conservation.
Landscape maintenance is an ongoing process. Maintenance efforts that are less pressing than weeding and mowing are nevertheless important. Revisiting plant beds in the middle of the season gives them a refreshing boost in terms of health and aesthetics.